800 Series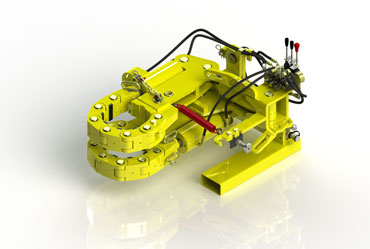 Most compact configuration in the 800 series, can pivot horizontally and vertically on it's own base, has forklift skids.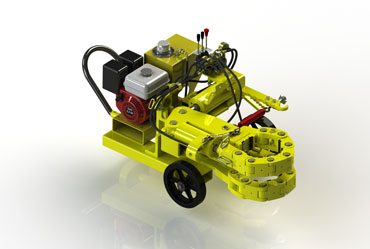 All-in-one package, configured on a cart with wheels and forklift skids. Power pack is included on the cart with the machine.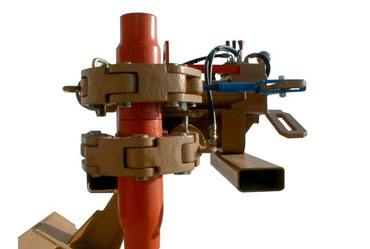 Similar to the 800-DM but includes a stand (with forklift skids) that allows the machine to be raised or lowered vertically.