1500 Series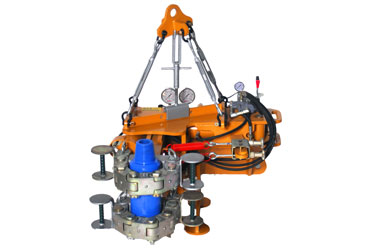 Configured for use on rigs in vertical position, has option for bit breaker and additional pressure adjustment valves.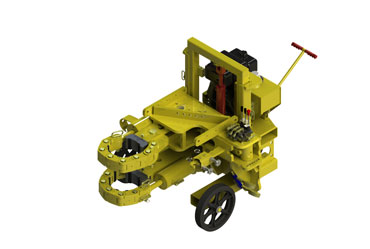 Configured on a cart with wheels and forklift skids. Can pivot horiztonally, veritcally, and at 45 degrees. Power pack is included on the cart with the machine.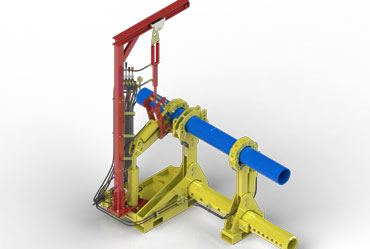 Horizontal bench, has adjustable arm spacing of up to 20ft. Optional arm tracks available. Power pack included.